We all have different ways to enjoy our rum, but Rumburra is not just any rum. We've chosen the best ways for you to enjoy Rumburra, whether it be in a cocktail, mixed with something else or on its own.
What is Rumburra?
Rumburra is bottled in Bonny, Scotland and owes its discovery to the 17th-century privateer William Kidd. Kidd sailed into the Caribbean, pillaging ships in search of silver and gold and if he was lucky, rum! It was said that Kid had a secret loot of exotic rums taken from his adventures in Barbados, Trinidad, Jamaica and Guyana.
As a wanted man with a disgruntled crew, Kidd ran short of places to hide and was captured by the English crown and sentenced to hang for piracy. To this day, his treasure went unaccounted for, that is at least, until now. unbeknown to Kidd, his secrets were unexpectedly discovered on the wet shores of Burra, and this is how a sea-weather recipe telling of rums from exotic lands ended back in Scottish hands.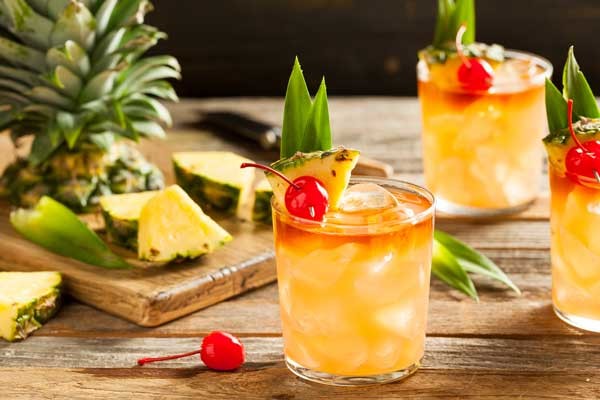 Today's Scottish pirates are the Wilson Macintosh clan and the rum itself is a play on the rum's Edinburgh origins, with Orach the Gaelic way of saying golden. Rumburra started in 2013 and is made entirely from column distilled rums, comprising of a 6-year-old rum from Guyana's Demerara Distillers Limited, a 3-year-old rum from Jamaica's Hampden Distillery, a 1-year-old rum for Barbados' Foursquare Distillery and a 1-year-old rum from Trinidad's Angostura Distillery.
All are blended together and left to mix for a short period of time before being reduced from the 70% ABV strength to the 40% strength sold in bottles. Flavourless caramel colouring is added to stabilise the colour of the batches after the water has been added and it is bottled not too far from Edinburgh city centre.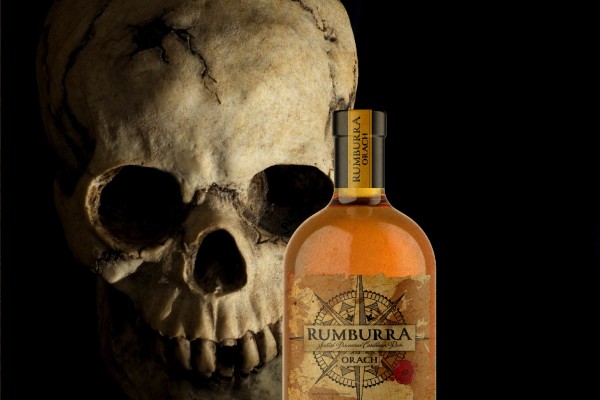 Our rum is fresh and vibrant in the mouth, with the pure Scottish water adding a smooth and refreshing taste. The first aroma gives off a note of fruit and honey as well as a subtle scent of banana alongside fresh mango. The taste is balanced on entry, washed over with a light bite of pepper before subsiding, leaving your mouth with hints of peach, light caramel, honey, leather and cherries.
How to Enjoy Rumburra's Full Potential
Every rum drinker will have their own unique way of enjoying rum. Rumburra can be enjoyed neat, or you can have it on the rocks (with ice) to add to the flavour. It can also be added to lots of drinks such as ginger ale or coke, creating a taste sensation. If you're more of a hot drinks person, you won't be left out. Hot chocolate or coffee fans can make their cuppa taste better by adding 30ml-60ml of Rumburra, providing a boozy twist.
Rumburra also goes nicely in a hot toddy, just add honey and spices to make yourself feel better if you're feeling down. If you're looking to be adventurous and impress guests, you may choose to soak some raisins in our Rumburra to incorporate into a rum and raisin ice cream. Our tasting team have found that Rumburra goes well in the following drinks:
Rumburra Rocks
Probably the best way to enjoy your Rumburra, just grab yourself a tumbler or small glass and add a minimum of 4 ice cubes. Pour over Rumburra and then sit back and enjoy the kick of the Caribbean.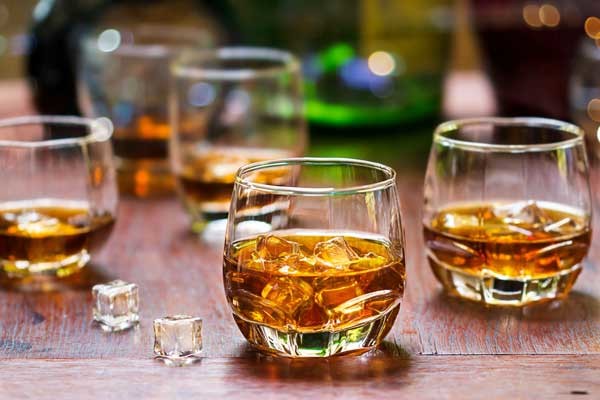 Black Storm
This cocktail sees Rumburra mixed with lime juice, Angostura Bitters, ginger beer and ice. Start by pouring 50ml of Rumburra into a Canada High Ball Glass or another type of glass and add 15ml of lime juice. Top-up with ginger beer, add 3 dashes of Angostura Bitters as a float and enjoy.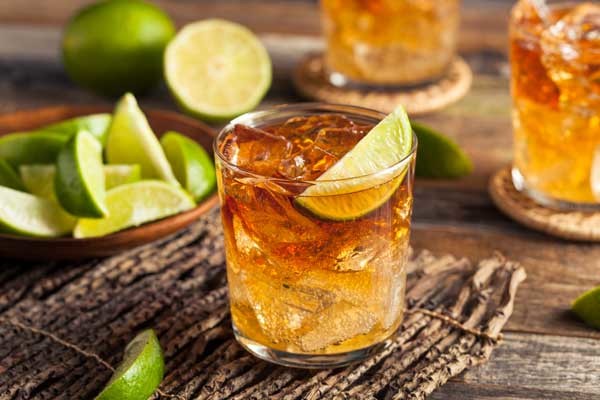 Cuba Orach
This drink is simply just rum and coke. Fill a glass with ice and squeeze in two lime wedges. Drop the remaining wedges into the glass and pour in the rum and coke. Now you have the perfect drink to enjoy on a warm day!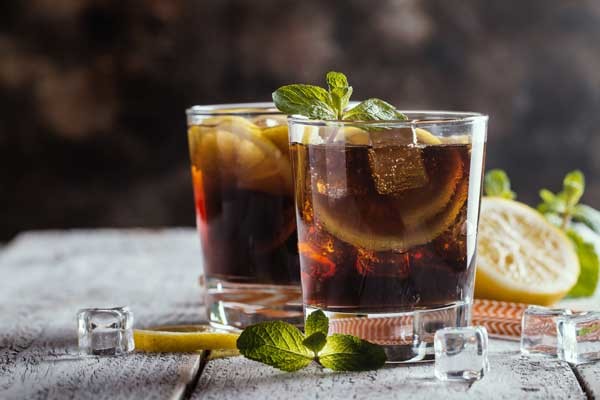 Buy a Bottle of Rumburra Today
If your thirst is quenched following a read through of our cocktail recipes, then why not buy a bottle and try the quality taste for yourself. To buy a bottle, you can purchase one here for £36.90 (including postage).
To find out more about Rumburra, why not give us your details through our online contact form. In doing so, you can be kept up-to-date with the latest news.