There are few things in life that go better together than rum and chocolate, other than Rumburra and chocolate! Ahead of Easter, the Rumburra team has devised a list of the best chocolate rum cocktails for you to use your award-winning bottle for. Not got a bottle of Rumburra? Click here to buy your bottle of award-winning rum for your Chocolate Rum Cocktails.
Sorry Easter Bunny
Other than Easter Eggs, the other thing you're guaranteed to get is a chocolate rabbit! These easy rum chocolate cocktails give you another use of Easter Bunny.
What Ye Need
25ml Rumburra
25ml Chocolate Liqueur
25ml Oat Milk
A chocolate bunny
Good quality milk chocolate bar
What Ye Do
Cut the ears off a chocolate bunny and chill, or if you don't have a bunny, chill a glass in the freezer. Add the Rumburra, liqueur and oat milk to a cocktail shaker filled with ice. Gently shake, before straining into your bunny or glass. Garnish these chocolate rum cocktails with chocolate bar shavings.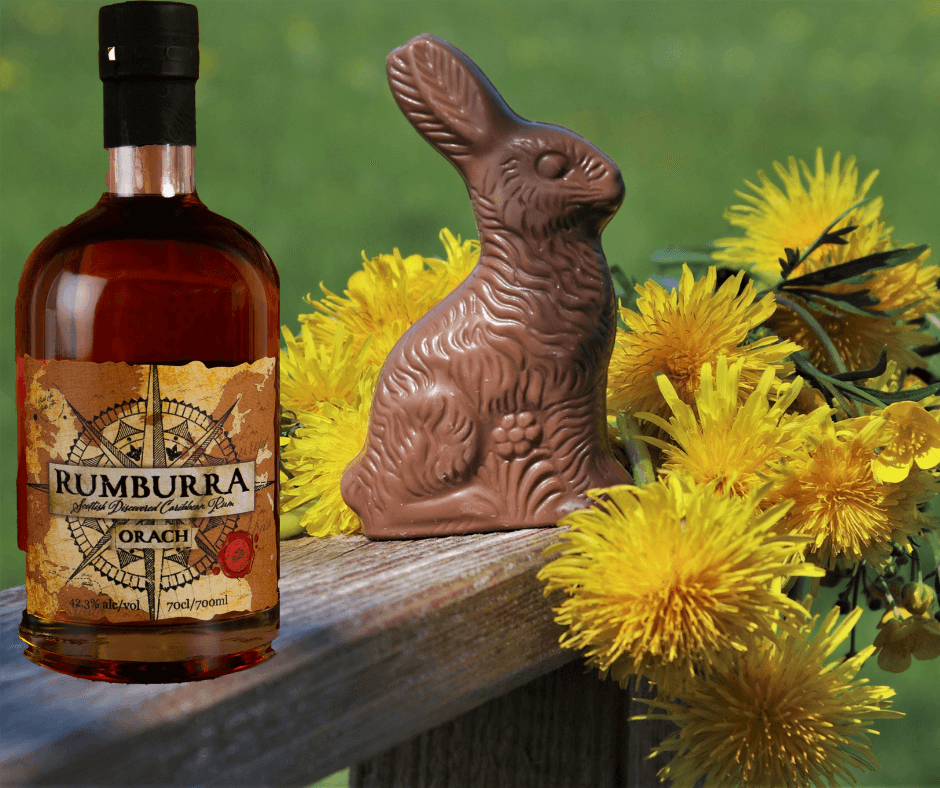 Tiramisu Martini
These chocolate rum cocktails are the perfect way to round-off your Easter Sunday lunch! We recommend a dusting of cocoa powder for the best looking chocolate rum cocktails.
What Ye Need
45ml Rumburra
45ml Coffee Liqueur
45ml Chocolate Liqueur (or 30ml of Double Cream)
What Ye Do
Dip the rim of a martini glass into Rumburra, before dipping into cocoa. Add the Rumburra and liqueurs (or cream) to an ice-filled shaker. Shake until cold. Pour into the martini glass to serve.
Rumburra Chocolate Daiquiri
These rum chocolate cocktails are an excellent way to impress your friends and loved ones this Easter! Squirty cream to serve is optional!
What Ye Need
45ml Rumburra
120ml Double Cream
5 Chocolates (roughly chopped)
1/4 Teaspoon Vanilla Extract
What Ye Do
Heat the cream over a medium heat. When warm, take off the heat and add in the chopped chocolate and vanilla. Stir until the chocolate is fully melted and blended and stand until at room temperature. Add the chocolate mixture to an ice-filled cocktail shaker with the Rumburra. Shake until chilled, before straining into a coup or martini glass.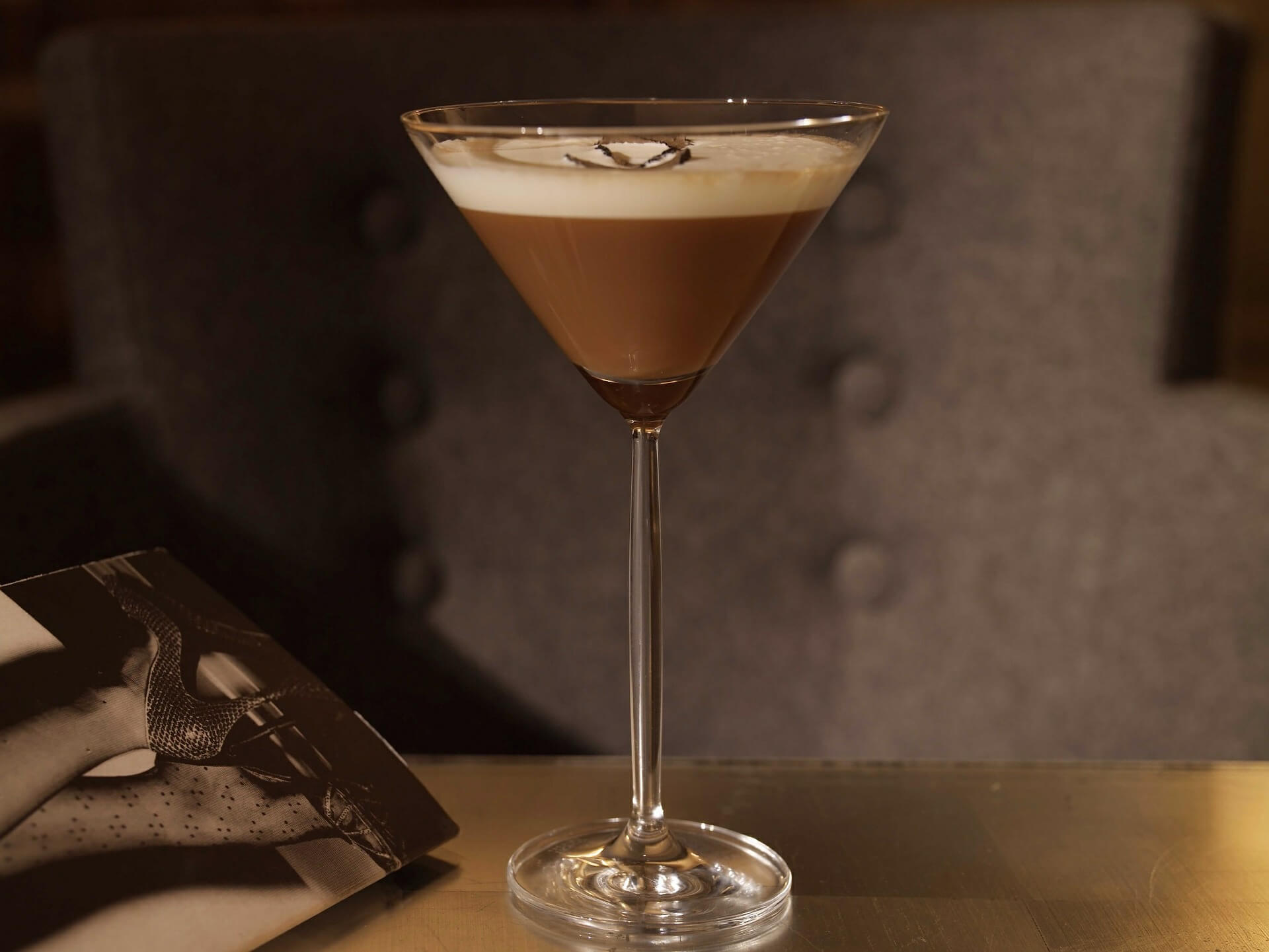 The Rumburra Hot Chocolate
Whether it's the end of Easter Sunday or a cold Easter morning, these chocolate rum cocktails are ideal. You can customise this cocktail to how you want it, with squirty cream and a flake for the top optional!
What Ye Need
25ml Rumburra
150ml Whole Milk
50g Chopped Milk Chocolate
What Ye Do
Warm the milk in a saucepan over a medium heat until simmering. Remove from heat and add the chocolate, stirring until melted. Pop the pan back on the heat until warm, before adding the Rumburra and a pinch of salt. Pour in a mug to serve.
[For Rumburra fans that like the easy life, these rum chocolate cocktails work equally well by using hot chocolate powder, hot water and/or milk, and of course, Rumburra!]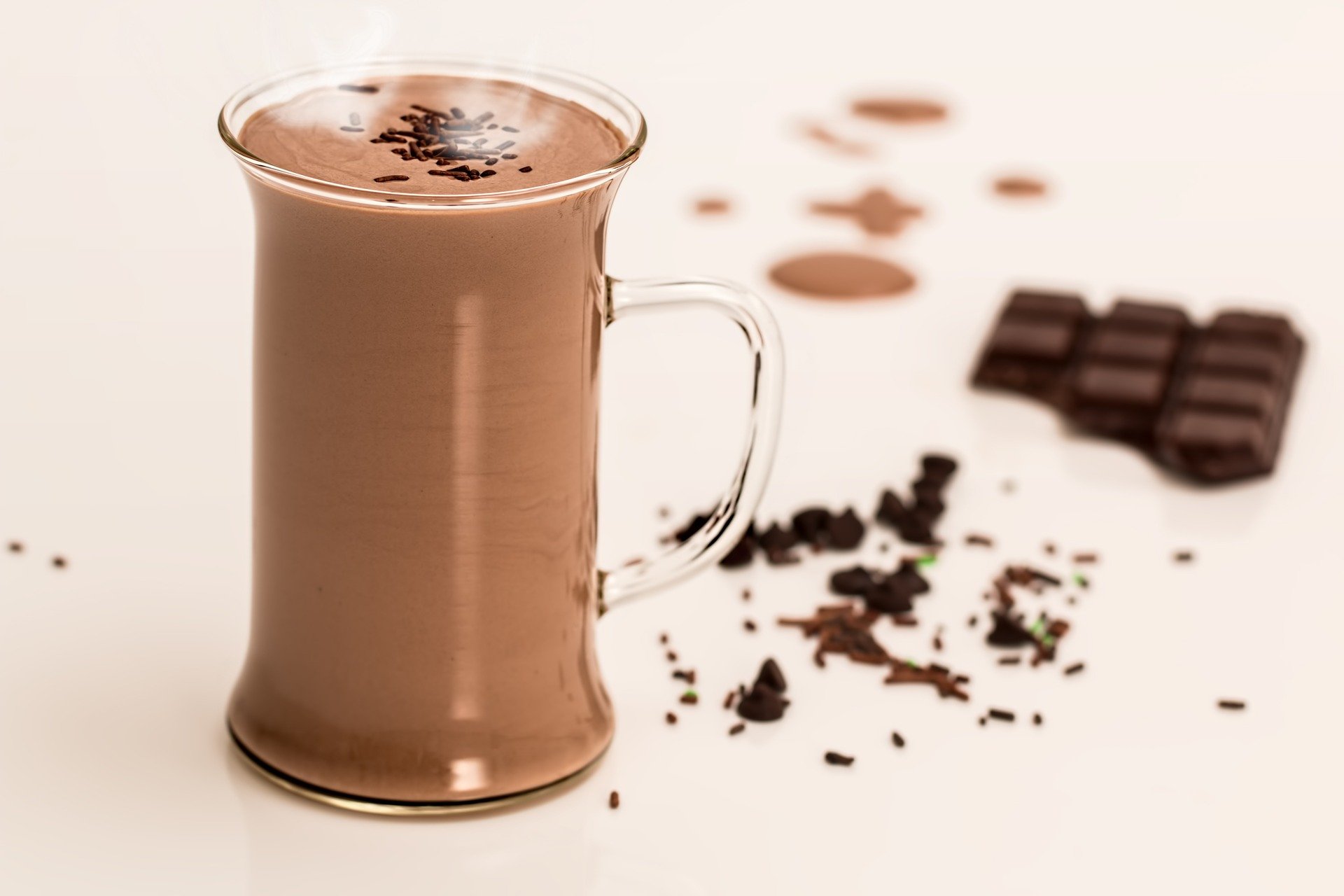 Buy Your Bottle of Rumburra for Your Chocolate Rum Cocktails
For the best Chocolate Rum Cocktails, ensure you have a bottle of Rumburra or two! Buy your award-winning rum here, with FREE delivery.
If you're a business that wants to stock this award-winning Scottish rum, or you're a mixologist that wants to showcase the best rum for their Chocolate Rum Cocktails, fill out our online contact form or email info@rumburra.com.