The team at Rumburra is celebrating the latest achievement in our company's history! We are proud to reveal to our customers that after being nominated in the LUX Life Food & Drink Awards, we can now tell you we won in both categories! Rum-lovers that now buy Rumburra will be purchasing an award-winning rum! Click here to try it for yourself or to buy your bottle.
Best Rum 2020
Buy purchasing Rumburra, you will now be enjoying the Best Rum of 2020! You'll also experience the best product from a company that has won awards for its customer service. The Rumburra team scooped the Lux Customer Service Excellence Award 2020 alongside the best rum award.
Celebrating Our Heritage
Perhaps it was fate that our award win has been announced on both St Andrew's Day and the Independence Day of Barbados. Rumburra takes great pride in our heritage, with our rum being born in Barbados and raised in Scotland. When trying your award-winning rum, you'll enjoy the flavours of the Caribbean made with Scottish water. The result is a great tasting rum that is full of taste, providing lingering tastes of peach and a peppery hint.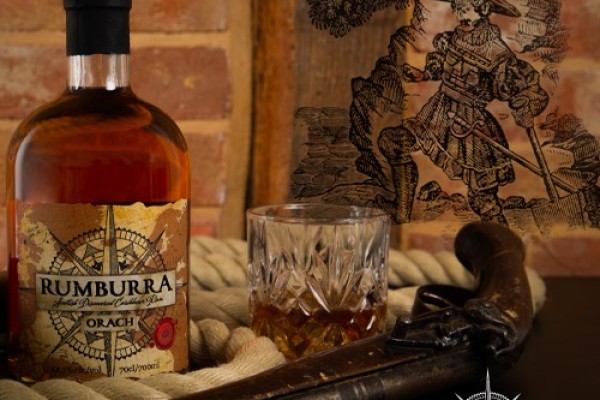 Pardon Captain Kidd
The Rumburra story is influenced by privateer William Kidd. Kidd, a 17th-century privateer, sailed into the Caribbean with a commission from King William to catch pirates and their treasure.
Scottish-born Kidd not only gained bounties of gold & silver but a secret collection of rums, taken from his adventures in Barbados & the Caribbean.
Kidd was eventually arrested and sent to London for trial. The evidence that would have cleared his name of privacy mysteriously vanished, and he was sentenced to hang, where he insisted he was the "most innocent man."
Although Kidd's voyage came to an end, his spirit lives on. The secrets of his rum were discovered on the shores off Burra in 2019. This recipe is now back in Scottish hands, offering a rum that is born in Barbados & raised in Scotland.
Rumburra is pleased to support the Pardon Captain Kidd campaign. Find out more about the campaign here.
Buy Your Bottle of Award-Winning Rum Today
Join us in celebrating our award win, St Andrew's Day and the Independence Day of Barbados by purchasing your Rumburra bottle today. Click here to buy yours, with FREE delivery.
For businesses wanting to stock award-winning rum in their establishment, you can fill out our contact form or email info@rumburra.com.